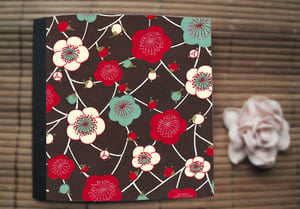 $

1.00
Cover Sakura 桜の花 print (blossom flower not included).
Inspired by the traditional Kokeshi doll, this pop-up card is created using watercolor and Japanese origami paper with cherry blossoms printed on her kimono celebrating Sakura Matsuri.
Printed on heavy cardstock.
Handmade in Soho, New York City.
Size: 4.75in. X 4.75in.
Material: Recycled heavyweight card stock and ecologically friendly bookbinding book cloth from France. 100% biodegradable and acid-free PH neutral.
* 100% donated to the Japan Society Earthquake Fund for the first 10 cards
http://www.japansociety.org/earthquake